Click here to Listen to "Ocean-Floor by Audio-Adreneline"
Ocean Floor (Audio Adreneline)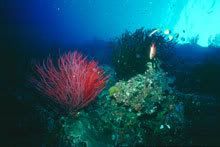 The mistakes I've made
That caused pain
I could have done without
All my selfish thought
All my pride
The things I hide You have forgot about
They're all behind you
They'll never find you
They're on the ocean floor
Your sins are forgotten
They're on the bottom
Of the ocean floor
My misdeeds
All my greed
All the things that haunt me now
They're not a pretty sight to see
But they're wiped away
By a mighty, mighty wave A mighty, mighty wave
Your sins are erased
And they are no more
They're out on the ocean floor
Take them away To return no more
Take them away
To the ocean floor
"It is possible for the Lord to look at us without seeing our sins because when he forgave us, he removed our sins as far as the east is from the west" (
Psalm 103:12
)"I, even I, am he who
blots
out your transgressions, for my own sake, and remembers your sins no more." (
Isaiah 43:25
)"Brothers, I do not consider myself yet to have taken hold of it. But one thing I do: forgetting what is behind and straining toward what is ahead, I press on toward the goal to win the prize for which God has called me heavenward in Christ Jesus." (
Philippians 3:13,14
)"But if we walk in the light, as he is in the light, we have fellowship one with another, and the blood of Jesus Christ his Son cleanseth us from all sin." (1 John 1:7)

Stop beating yourself up.
Stop letting Satan steal all the joy you could have.
Look up instead of behind you.
Forgive yourself.
The Lord Jesus Christ has forgiven you. The Creator of the Heavens and Earth has forgiven you. Jesus Christ went to the cross and died for your sins too....every single one. There is no joy in holding on to the past and the Lord has wonderful things to do through you, but you must let go in order for the Lord to work through you.Satan wants to bind you with your guilt so you cannot be an effective witness for Christ...and he's got you all bound up. DON'T GIVE HIM THE VICTORY! You have Christ on your side...but you have to call His name...lean on Him....give Him your yoke.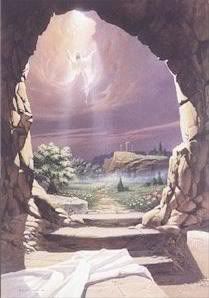 Be encouraged, the tomb is empty...
Be strong, the Lord is your strength.
I love you girl!